Position Title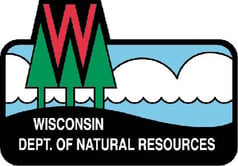 Urban Forestry Coordinator
Position Title
The Urban Forestry Coordinator is a key internal and external consultant for staff, leadership, interdivisional teams, and partner groups. This position maintains cutting-edge knowledge and expertise by staying abreast of current research and maintaining an effective professional network to increase the capacity of partners to provide urban forestry services
The Department of Natural Resources (DNR) excels at protecting and managing Wisconsin's natural resources while supporting the economy and the well-being of the citizenry. Within DNR, the Division of Forestry works in partnership to administer programs that protect and sustain our forested lands throughout the state, combining technical and financial assistance, planning, research, technology, education, and policy to help meet the many demands on the forest both today and for many years to come.
Working for the DNR is a great life experience! You will be involved in rewarding, challenging work; interact with a variety of people in a team-oriented atmosphere; and make a positive impact on our environment and valuable natural resources. We offer a generous benefit package that includes excellent health insurance options, ample leave time, a business casual office atmosphere, flexible work schedules for most positions, and an exceptional employee assistance program that offers a variety of programs and tools to help promote health and wellness. Click here to see what working for the State of Wisconsin is all about!
We are currently recruiting to fill two positions. The successful candidate for the position in the Northcentral region may choose a work station in either Wausau or Rhinelander. The successful candidate for the position in the West region may choose a work station in either Eau Claire, La Crosse or Spooner.
Don't miss this great career opportunity!
Position Summary
The Urban Forestry Coordinator develops, administers and implements the urban forestry assistance program in partnership to maintain or increase public and private urban forest canopy that will supply the full array of benefits. This position is the technical expert and thought leader for the Division in this Urban Forestry service area, setting the pace for the Division through leadership, innovation, adaptation, best practices, and transfer of knowledge.
The Urban Forestry Coordinator is a key internal and external consultant for staff, leadership, interdivisional teams, and partner groups. This position maintains cutting-edge knowledge and expertise by staying abreast of current research and maintaining an effective professional network to increase the capacity of partners to provide urban forestry services. The customer base for this position is Wisconsin communities, urban forestry-related professional, nonprofit and private sectors and Division staff, including three central office bureaus and four districts, as well as colleagues throughout the Department and key partner groups.
The Urban Forestry Coordinator represents urban forestry within the assigned area, and is responsible for establishing, directing and implementing program policy and procedures, advising on critical issues, providing service to clients, and developing working relationships with other urban resource management functions. The position contributes to statewide urban forestry policy development and implementation.
Salary Information
Starting pay is $61,360 to $65,520 annually ($29.50/hour to $31.50/hour). Note that the range originally posted has been corrected. Pay for current State employees may vary based on the State of WI Compensation Plan, which requires additional DPM approval to offer a pay increase to transfer candidates.
This position includes an excellent benefits package, including health care, vacation, sick leave, and retirement benefits.
This position is included in Pay Schedule/Range 15/03. A 12-month probationary period may be required.
Job Details
The selected candidate must meet the requirements for traveling and operating a State vehicle, including the ability to obtain and maintain a valid Wisconsin driver's license.
The selected candidate will be required to pass a background check prior to an offer of employment.
DNR does not sponsor work visas. In compliance with federal law, all persons hired will be required to verify eligibility to work in the United States by completing the requiredI-9 form.
Based on an assessment of the goals and work activities, this position may be eligible for telework. Telework approval is based on individual circumstances and is subject to supervisor approval and DNR telework policies. Approval is subject to change without notice based on business needs.
Qualifications
Applicants must possess the following required qualification to be eligible for this position:
Professional work experience related to urban forestry
Best-qualified candidates will also possess the following preferred qualifications:
Experience developing, maintaining or repairing partnerships

Experience managing a program, including planning or program evaluation

Experience developing or presenting training programs

Experience leading or playing a key role in partnership development & facilitation that involves multiple partners or other complexity

At least two years of professional work experience related to urban forestry

Bachelor's degree or higher related to urban forestry (e.g., Forestry, Landscape Architecture, Horticulture, etc.)
It's critically important that your application materials clearly describe your education and experience related to the stated criteria so that the job experts who will evaluate your application materials are able to make an accurate judgment regarding your qualifications.
When possible, use specific examples to clearly demonstrate the extent of your expertise. Applicants who do not possess or clearly identify the required qualifications will be ineligible to continue in the selection process.
How To Apply
We encourage you to review the full position description here.
Your application materials will be evaluated by job experts based on predetermined criteria. The best-qualified candidates will be invited to participate in the next step of the selection process. Please monitor your e-mail account (including the Junk folder) for updates to the assessment process.
Current State employees must apply through STAR Employee Self Service (ESS). Former State employees must apply through Wisc.Jobs.
For questions regarding the application process, please contact Julie Jaksa. For help with technical issues, please contact theWisc.Jobs Help Desk or (608) 267-1012.
Deadline to Apply
The application deadline is Tuesday, September 14th at 11:59 p.m. CDT. Don't miss this rare opportunity to be part of a great team of urban forestry professionals!
The DNR is an equal opportunity employer that promotes and values diversity. We do not discriminate on the basis of race, ethnicity, religion, national origin, gender, gender identity, sexual orientation, age, marital status, veteran status, or disability.