Introducing the 2023-2024 National Officer Team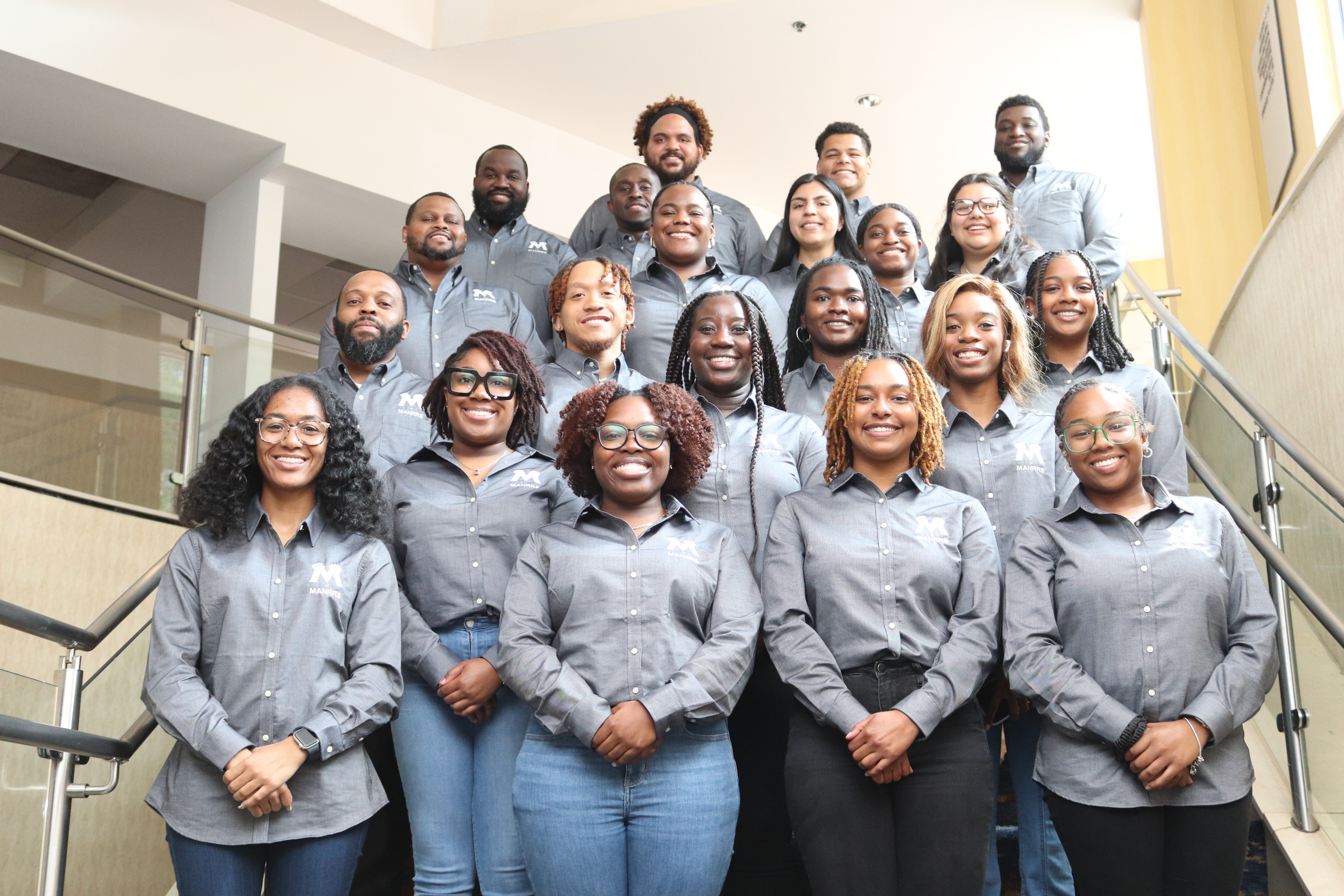 Atlanta, GA, June 6, 2023 – For immediate release
The National Society of MANRRS is proud to announce the 2023-2024 Executive Committee. The new team spent the second week of May undergoing orientation and leadership training.
During their year of service, National Officers will represent the society at various events throughout the Nation. You, as members, will have the opportunity to engage with the National Officers at the local level throughout the year via chapter visits and professional development webinars. National Officers are responsible for the planning and execution of the Regional Cluster and the Annual Training Conference and Career Expo.
"As the premier organization for cultivating diverse talent in agriculture and natural resources, our team is excited to begin this year of service. Collectively, we will aspire to inspire transformational change through our pre-collegiate, collegiate, and professional programs. The MANRRS pipeline continues to produce global citizens that are confident, competent, and capable of solving the complex challenges facing our planet."
- Dr. Derris Burnett, National MANRRS President
Officers will be recognized for their year of service during the MANRRS 38th Annual Training Conference and Career Expo, which will be held March 20 - 24, 2024 in Chicago, Illinois.
Be sure to follow us on our social media handles, to learn more about the 2023-2024 officer team and to receive MANRRS updates.
Facebook: MANRRS- Minorities in Agriculture, Natural Resources, and Related Sciences
Instagram: @NationalMANRRS
Twitter: @NationalMANRRS
LinkedIn: MANRRS
The team will continue to promote academic and professional advancement by empowering minorities in agriculture, natural resources, and related sciences. If there is anything we can do for you, please do not hesitate to contact your respective National Officer.