Advocate for Justice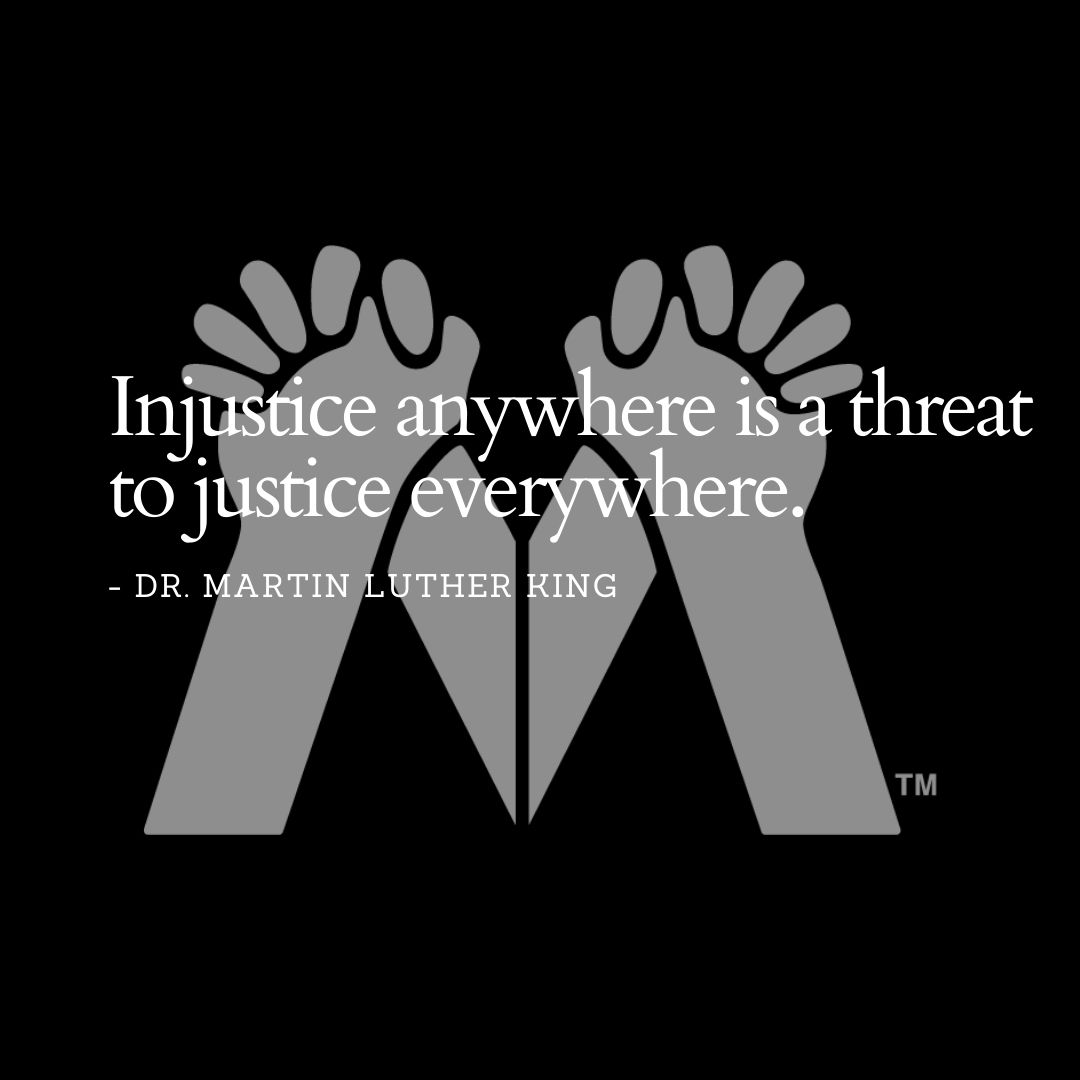 Recently traumatic moments over the last few weeks have left many of us devastated. George Floyd is not an isolated case. It is a reminder of other lives lost unjustly like that of Ahmaud Arbery and Breonna Taylor who join a list of thousands of other victims.

A platform such as ours has the privilege and responsibility to be an advocate for change, a force for good and an ally to all of our communities. Know YOU matter!

MANRRS would like to take this time to reflect on the recent tragic and unfortunate events surrounding the death of George Floyd. The nation was forced to watch him spend the final minutes of his life pleading with officers. While George Floyd, Breonna Taylor, and Ahmaud Arbery all serve as the most recent known victims of unnecessary, excessive force used by law enforcement and civilians. There is a long history of such in our country and though progress has been made, these accounts and the resultant unrest clearly demonstrate there is still
much to be done.
The National Society of MANRRS stands in support of bringing awareness to the injustices and issues impacting various underserved communities, and in the hope, justice will be served for Mr. Floyd and the Floyd family and all of those who came before him. Further, we are reminded even with the progress we've made as a country, we still have a long way to go. Hence, we will continue to do our part to push and promote the MANRRS mission to promote opportunities that advance and empower minorities in agriculture, natural resources, and related sciences; to promote and implement initiatives which foster inclusion and the advancement of members of ethnic/cultural groups underrepresented in agricultural, natural resource sciences and related fields; to stimulate interest in and provide exposure to Science, Technology, Engineering, Agriculture and Mathematical fields to enhance pre-college students' academic, professional, and leadership skills
in order to maximize their success in life.
Also, we would be remiss if we did not take this moment to remind you that we are still in the midst of the COVID-19 pandemic. We want to urge each of you to please continue following the recommended advice from our health and medical experts and utilizing the recommended measures to keep you and your families safe.
Certainly, we are hoping for the best outcome that will help bring healing to our entire country and much needed closure for the many families and communities which have been affected by these events. To all our members and staff, please know YOU matter; we see YOU; we stand with YOU, and we support YOU. We look forward to continuing to work with each other and our stakeholders to create a brighter and better future for all, both now and for the generations to come.
National MANRRS Staff and Executive Committee
Tags: