International Exchange Experience Announced by IFYE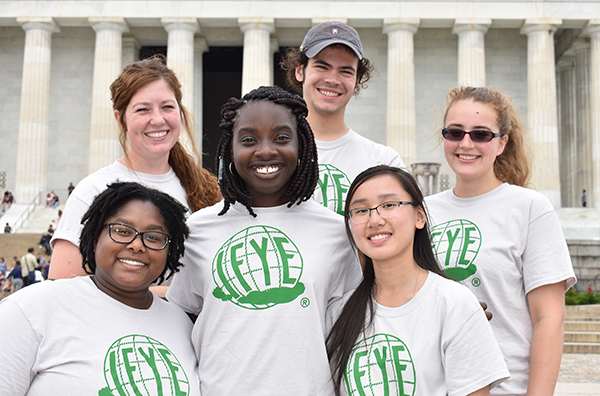 Early Application Dates for International

Exchange Experience Announced by IFYE
August 1, 2021
Applications for the 2022 IFYE Exchange program will be accepted beginning August 1, 2021. "We are very excited to open our application process early," said Alan Lambert, IFYE National Program Director. "As countries begin to open later this year and early next, we will be well positioned to begin our 2022 program," he added.
Founded in 1948 as the International Farm Youth Exchange (IFYE), transitioned to International 4-H Youth Exchange in the 1970s, and since the mid-1990s, IFYE is a 501c3 non-profit organization. IFYE has continued its founding promise by providing international cultural exchange programming that places young adults, age 19 and above with multiple, rural based host families for two- three- or six-month programs in countries around the world to become immersed in the country's culture by living it on a daily basis.
Young adults interested in applying for the program should visit the IFYE website at https://ifyeusa.org/foreign-exchange-program/. When applications are received, interviews will be scheduled for the selection process. Once approved and placed, the selected participants will experience a four-month orientation process that will culminate in Washington, D.C. prior to departure to host countries.
The U.S. IFYE representatives experience once-in-a-lifetime opportunities to gain understanding of the culture and lifestyle from those they live with while in the program. IFYE exchanges are conducted in collaboration with international, U.S., state and local coordinators and are facilitated and supported by the IFYE Association of the USA, Inc. The IFYE motto of "Peace Through Understanding" continues to touch the lives of people around the world. To learn more visit ifyeusa.org.
Media Contact: Ken Gordon,