Delaware Valley University Celebrates Inauguration of New President
Posted on October 21, 2022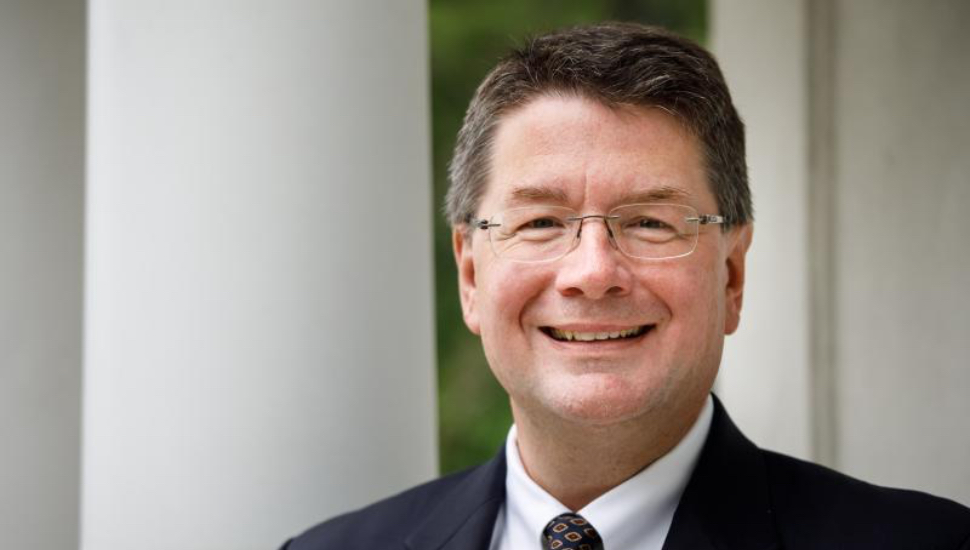 A university in Bucks County had announced their newest president, the 14th in the college's long and storied history in the area.
Delaware Valley University is celebrating the inauguration of its 14th president, Benjamin E. Rusiloski, Ph.D. who has served the University for more than 28 years. Dr. Rusiloski will be inaugurated Oct. 21 and the inaugural ceremony will be held at 2 p.m. in the Life Sciences Building auditorium on the university's campus.
There will be a Student Harvest Festival following the ceremony outside on the University's Quad for the local community to enjoy. Inauguration will be open to invited guests and media. The University will live stream the ceremony on its website for those who cannot attend.
"As we celebrate Delaware Valley University's 125th anniversary, I'm honored to be selected to build on the work of the presidents who have come before me," said Dr. Rusiloski. "DelVal is a school that I'm proud to serve. This institution has excellent faculty and staff who are personally invested in the success of each student. DelVal's academic programs give students the skills and experience they need to be successful."
Dr. Rusiloski brings a wealth of higher education leadership experience to his role as president. Prior to serving as interim president, he served as vice president for Academic Affairs and dean of the Faculty since 2016. Previously, he was dean of the School of Life and Physical Sciences, chair of the mathematics and physics department and of the chemistry and biochemistry department, and professor of chemistry. He joined the university in 1994 as an assistant professor of chemistry after earning his Ph.D. in physical chemistry from Duke University and his B.S. in chemistry from King's College.
The university was founded on the concept of "science with practice," a concept which Dr. Rusiloski believes in strongly and that lives on through the University's Experience360 program. Dr. Rusiloski led a task force of faculty, staff and administrators who designed and implemented the award-winning program in 2012. This year, Experience360 celebrates its 10th anniversary.
"Through our award-winning experiential learning program, our students are gaining relevant, real-world experience before graduation. Experience360 strengthens the concept of which the University was founded on and gives students the opportunity to apply their knowledge both inside and outside the classroom. I look forward to continuing to enhance experiential learning opportunities as president," said Dr. Rusiloski.
Following the inauguration ceremony will be The Student Harvest Festival, a relatively new tradition at the university. The Harvest Festival is run by students who are members of Minorities in Agriculture, Natural Resources, and Related Sciences (MANRRS). MANRRS is a national society that encourages academic and professional advancement for minorities and their allies' pursuing degrees in STEM-related fields.
MANRRS mission is to promote and implement initiatives that foster the inclusion and advancement of members of ethnic and cultural groups underrepresented in Agriculture, Natural Resources, and Related Sciences in all phases of career preparation by providing academic and professional support. Through community, affirmation, and empowerment, MANRRS will help change the agricultural industry's future to a more equitable and diverse environment.
At the festival, students will showcase their vegetables, legumes, fruit, beef and more, which they've grown and harvested, for guests to enjoy. There will also be table displays for student-run clubs and organizations with demonstrations, club information and activities, plus hayrides to South Campus for apple picking, pumpkins, DelVal's first-ever hemp maze, and more.
The University gives many thanks to Jacquelyn Dudley '24 and Natasha Robertson '23, student leaders from MANRRS, who have organized the Harvest Festival this year. DelVal also thanks MANRRS advisors, Dr. Melissa Wright, Dr. Carla Garzon, and Carlos Soto-Gil.
Much of the food served at the Student Harvest Festival is farmed and curated on one of DelVal's three properties that comprise the 1,000-acre campus in Bucks and Montgomery counties including main campus, The Gemmil Center in Jamison, and Roth Farm in North Wales.
Learn more about Dr. Rusiloski at Delaware Valley University.
For the full article, please visit here.
####