Team Building Activities for Students
Posted on January 14, 2016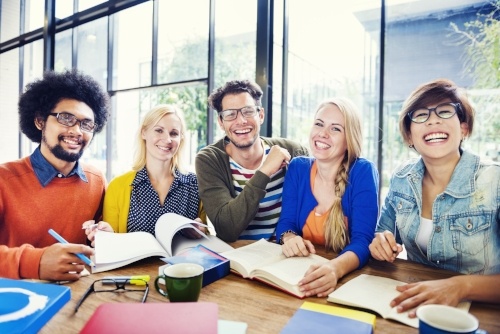 Joining a new student organization is scary. You walk into the first meeting, and you don't know a single person in the room. Everyone looks at you and you don't really know what to do…so what do you do?
Why Icebreakers Work
Team building activities are very beneficial in student organizations. Beginning a meeting with an icebreaker will allow new members to mingle and meet other new and current members. Team building activities also allow the members to get to know each other on a more personal level, as well as begin to build a bond between team members or officers. Being comfortable and feeling able to trust your team or group is very beneficial when working together to complete a task. If you do not trust your team to be accountable, then no progress will be made; you are only as good as your weakest link.
Choosing an Icebreaker
When deciding on an icebreaker, you must first look at your meeting/organizational demographic and how much time you have allotted toward team building activities. If you only have a few minutes allotted for a team building activity/ ice breaker you might want to think about some out of the box ideas that will allow members to get comfortable within that small amount of time. These types of ice breakers can range from Two Truths and a Lie to something as simple as saying where you are from and a fun fact about yourself. Other Team building activities include a Human Scavenger Hunt, where you have a list of actions that someone could have accomplished in their life and you go around the room talking to and getting to know people ultimately trying to see if they have completed that task.
Building Trust
There are also team building activities that are directly related to trust practices. The general trust fall is often used to quickly get everyone comfortable with other people they are going to be working with during the meeting or year. Team building is imperative to success and the different team building activities are endless, it is just the matter taking time to brainstorm an idea or clicking "Go" on Google!
Use these tips to bring your student organization closer, or introduce new members to the club. Remember, always have fun and good luck!
---
Blog image courtesy unsplashed.com