Welcome Tina Wu, PhD to the MANRRS Team
Posted on October 15, 2021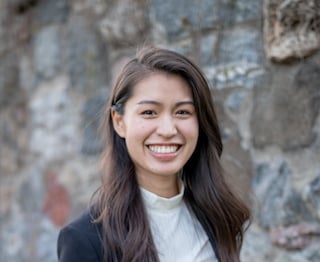 Dr. Tina Wu MANRRS University Relations Coordinator
Dr. Tina Wu joined the MANRRS National Office in October 2021 as the University Relations Coordinator. Dr. Wu is excited to bring her skills and interests in agricultural sciences, teaching, and outreach to advance accessibility, persistence, and success of students in STEM. "I am thrilled to be joining an organization that is dedicated to these same goals, especially to support historically excluded students in agriculture and related sciences."
In the inaugural position of University Relations Coordinator, Dr. Wu will serve as the liaison between the MANRRS National Office and Collegiate Chapters to elucidate areas of opportunity and develop programming to support MANRRS Institutions.
Dr. Wu is familiar with the MANRRS mission. As an undergraduate member of the Iowa State University MANRRS chapter, Wu credits MANRRS with exposing her to the diversity of the agricultural sciences, both in terms of breadth of field and background of members. "MANRRS also helped me build connections which led to invaluable research experiences as an undergraduate student and ultimately the pursuit of a PhD in Plant Pathology." Dr. Wu looks forward to developing relationships with current and new members. She is also excited about leading and collaborating on effective initiatives to promote chapter engagement and growth.
Please join us in welcoming Dr. Tina Wu to the MANRRS team!
MANRRS is a national leadership organization promoting academic and professional advancement by empowering minorities in agriculture, natural resources, and related sciences. MANRRS has a reach of over 8,000 students and professionals within six Regions, and 55 Collegiate Chapters across 38 states and Puerto Rico. MANRRS focuses on developing future leaders in the agricultural sector through training and providing employers with a highly skilled, diverse workforce that includes individuals from traditionally underrepresented and underserved groups.