6 Steps to Acquire and Retain Newly Developed Talent
Posted on August 26, 2015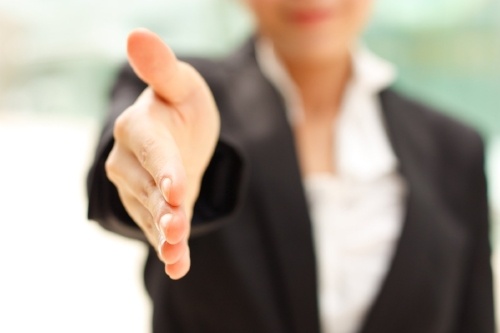 I have been working with students for over ten years as an advisor and have worked with my university in recruitment and retention of newly developed talent. My experiences have provided me a direct insight from multiple perspectives on how to acquire and retain newly developed talent. University officials assist students as they make the decisions on the particular careers and companies to pursue.
The following are 6 steps to acquire and retain newly developed talent.


1. Form relationships with the respective universities, advisors, faculty, and staff
University officials have the best relationships with students and can be used as a resource to find the right fit for potential employees. Although career fairs have been the traditional methods, I have found success utilizing relationships with faculty and staff that have resulted in classroom presentations that rewarded my company with new talent. In return, university officials have followed up and provided additional new talent in open positions we have had.
2. Have consistent contact with newly developed talent
Newly developed talent will become interested in your company the more that they see you and come in contact with your contact. The greater your visibility at school career fairs, local chapter of MANRRS meetings, and National Conferences, the more new talent can envision themselves working for you. Additionally, the more they will recognize your brand.
3. existing new talent
Having new talent that your company has already hired will attract new talent. Utilize new talent in hiring, mentoring, and marketing your company. Have them accompany you to classroom presentations, local chapter meetings for organizations, and National Conferences.
4. Provide Continual Training
Once new talent is hired, it is important to have training that will continue their development. Many of the recent graduates are interested in being a life-long learner. Present additional shadowing opportunities and training for opportunities that work toward their long-term success.
5. Having a Detailed Communication Plan
It is important to have a routine communication plan with new talent once they are hired into the company. Having a detailed communication plan also builds engagement and ensures the new hire that the company cares. A communication plan that goes every 30, 60, and 90 days will keep the new hire engaged and in close proximity of the hiring officials and their respective supervisors.
6. Once Hired, Treat the New Employee as an individual
It is important that once a new employee is hired, the company treats them as an individual. Learn about their particular interests and recommend different resource groups that the new hire can get involved with. Additionally, recommend professional organizations they can get involved with and find ways to utilize their background or experience such as traveling abroad or speaking more than one language.
---
Blog image courtesy unsplashed.com