20 Students attended August Agricultural Sciences' Summer Program
Posted on August 22, 2022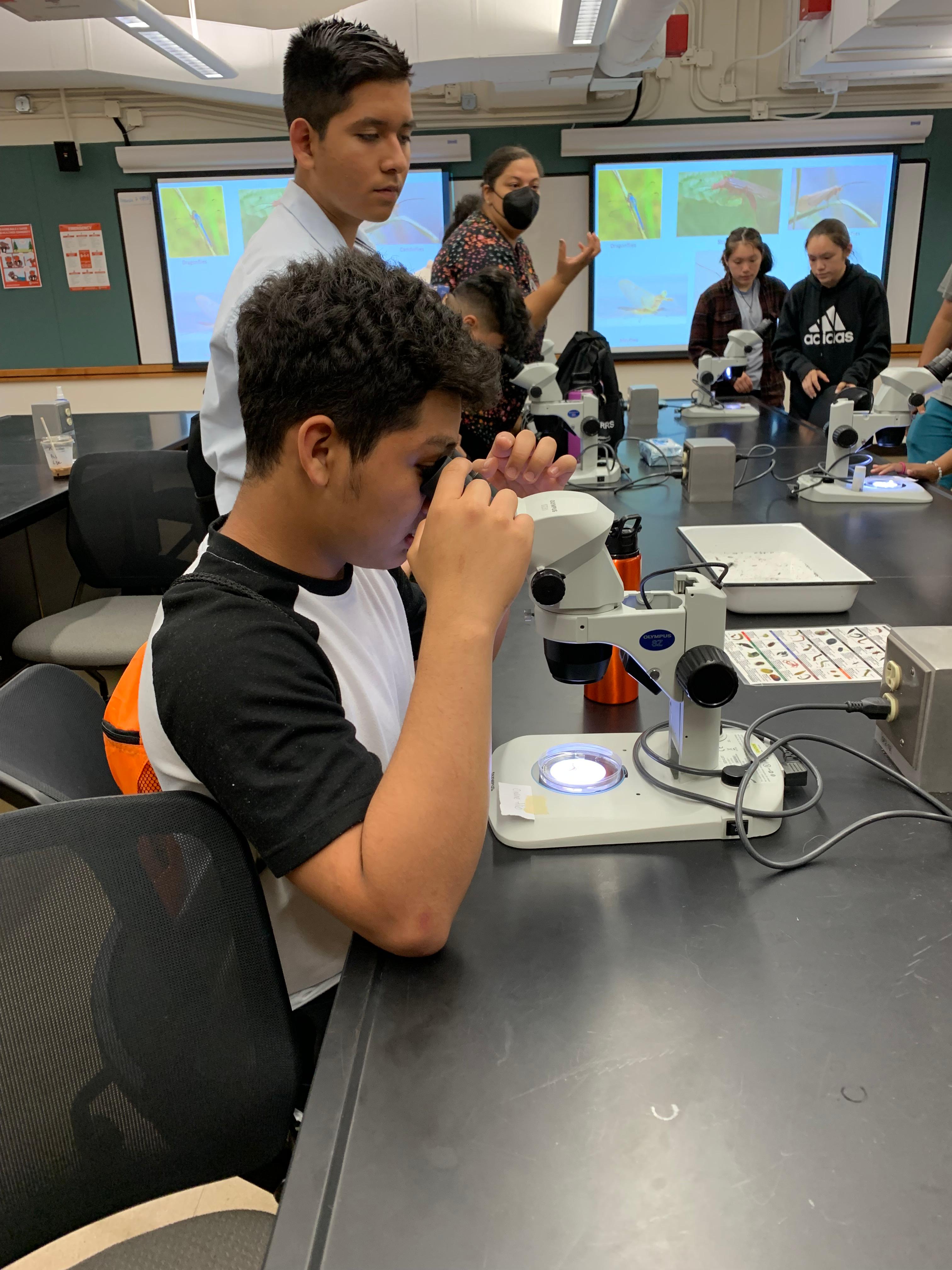 Although almost a quarter of Oregon's high school graduates were Latinx in 2020, only around 9% of students graduating from OSU with a bachelor's degree were Latinx. Residential camp at OSU targets Migrant and Seasonal Farmworker (MSF) students, who are some of the most marginalized students in the US.
The week-long, on-campus, residential program was developed and presented by Oregon State University's Minorities in Agriculture, Natural Resources and Related Sciences (MANRRS) Chapter Co-Advisors, Clarisa Caballero-Ignacio, Coordinator of Student Outreach and Retention for the College of Agricultural Sciences and Johannah Hamilton, Graduate Teaching Assistant. The program was designed for Oregon Migrant Leadership Institute (OMLI) high school students and College Assistant Migrant Program (CAMP) OSU students serving as near-peer mentors and program assistants. Programming was specific to the needs for clean air, water, soil, nutritious and accessible food supply and healthy communities and long-term projected career shortages in Food, Agriculture, Nutrition and Human (FANH) sciences.
Workshops on financial management, networking and soft skills needed for employment included presentations from OSU alumni working at NW Farm Credit Services (Jackie Santa Cruz and Adan Avila) and Land O'Lakes (Martin Sanchez). Connecting students' interests to college majors and careers was forefront in the activities design. Hands-on laboratories for strawberry DNA extraction (TEAM Tox), Virtual Reality technology for agriculture and natural resources (Dr. Rowe), and stream macroinvertebrates under microscopes (Rahiza De Thomas) had students asking questions and connecting science with discovery. A visit to the Veterinary School, Gill Coliseum and OSU Bookstore provided glimpses of day-to-day student life. A tour of the Oak Creek Center for Urban Horticulture and Reciprocity Garden led by MANRRS Chapter President, Charlotte Epps, showed students how they could be involved on campus and as students in helping to eliminate food insecurity among BIPOC individuals by growing their own foods and assisting others.
Additional tours to Oregon Garden, and Iverson Family Farms Inc., provided real-world examples of plant-science businesses including nursery plants, food production, and new product developments such as plant-extracts for herbal salves and cosmetics from Calendula flowers, and Hempcrete, a sustainable, plant-based, carbon dioxide absorbing alternative to concrete. Students went kayaking in Newport Bay, visited the Aquarium and the Hatfield Marine Science Center (HMSC) learning about Oregon's squid, crab, shrimp and fisheries industries, and oyster, and seaweed/kelp aquaculture. Itchung Cheung, OSU REU Program Director, shared wave-energy innovations, along with the new Oregon Coastal management tsunami planning and tour of the new Marine Studies Building, the first tsunami vertical evacuation building in Oregon.
Quotes from Junior MANRRS participants.
"Thank you so much! It's really amazing and inspiring to see Latinx people also pursuing their dreams in science and being passionate like I am in this field!!"
"I'm really happy to be networking with you guys because this is such an amazing opportunity!"
Funds provided by Oregon Department of Education Migrant Education Program. Thanks to Maria Andrade, CAMP Director
For complete story visit here.