MANRRS bridges the opportunity gap for minorities
Posted on October 4, 2022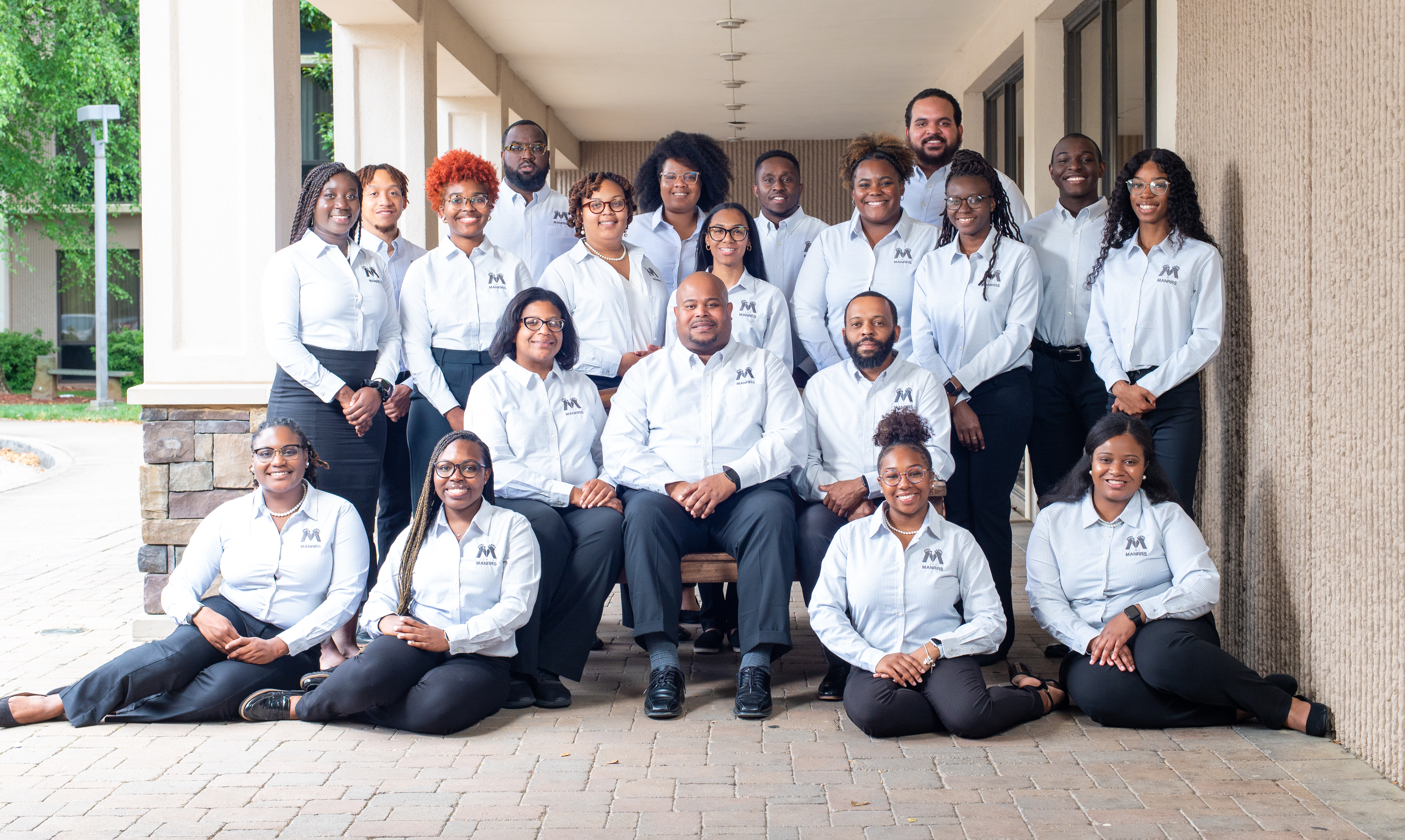 Access. It's a huge issue for minorities in agriculture, whether it's access to resources, funding opportunities, or the basic knowledge and education on programs available to help build or further develop skills needed for advancement in agriculture and life sciences. These challenges are reminders of a sometimes difficult past and a future marked with hurdles. But that future is also filled with opportunity.
Empowering minorities in agriculture, while growing the next generation of agricultural leaders, is the focus of Minorities in Agriculture, Natural Resources and Related Sciences (MANRRS). The organization provides mentoring, training, support, and networking opportunities with an eye on advancing people of color into leadership roles in agriculture, natural resources, and the life sciences.
Setting sights on the right skills at the MANRRS conference
That mission will be put into action later this year with a series of regional events following the recently held 2022 MANRRS Annual Conference. The conference brought together students and professionals in agriculture and life sciences from around the country. It's a pursuit close to MANRRS President Marcus Bernard's heart.
"MANRRS helps move youth closer to achieving their goals of becoming their best selves, as they advance into the workplace following high school and college," Bernard said. "MANRRS helps members develop the right skills and experience at key junctures in their education and careers."
Why access matters to farm risk management
The challenges of access to the necessary tools and experience to advance in agriculture make the organization's goals massively important, even in the sector where Nationwide Sales Director Bryan Taylor works today.
"We see a lack of access to a lot of the resources people need to thrive in agriculture," Taylor said. "Specific to risk management, that means knowledge of the right products and coverage levels. Growing that knowledge and experience may prevent farmers from putting themselves in situations where they could lose their business if they don't have the right coverage levels."
These hurdles and opportunities took on new life at the recent 2022 MANRRS Conference. More than 1,100 members from over 70 chapters around the country attended, with these issues taking center stage.
"Excitement and enthusiasm were contagious and widespread as students, advisors and corporate partners all were happy to see each other's faces and engage in networking, contests and educational workshops," Bernard said. "It was nothing short of amazing."
Attend a 2022 MANRRS regional cluster meeting
Each year, MANRRS hosts regional cluster meetings that serve as the organization's fall premiere recruiting events. The goal of the meetings is to provide regional opportunities to promote the development of leadership skills that will prepare members for a thriving future in agriculture, natural resources, and related sciences. These events ultimately led to the MANRRS National Conference in Atlanta, Georgia, in April 2023.
"Students in each region can come together to compete in competitions, network, apply for internships, and really build camaraderie while gaining leadership development and training," Bernard said.
2022 MANRRS regional cluster meetings schedule:
Sept. 30-Oct. 1 in Atlanta, Georgia
Oct. 7-8 in Philadelphia, Pennsylvania
Oct. 14-15 in Dallas, Texas
Nov. 4-5 in Columbus, Ohio
Nov. 11-12 in Davis, California
Learn more about or register to attend MANRRS regional cluster meetings.
Broadening MANRRS' influence in agriculture
Bernard sees the growth in MANRRS events as fundamental to the organization's long-term vision. It will also broaden the influence of agriculture on significant issues like natural resource conservation.
"While protecting natural resources happens around the world, it's a conversation I really want to drive and prioritize as an organization," Bernard said. "It will happen as we build up the skill level of MANRRS members in the business of science and agriculture."
To learn more about MANRRS, visit MANRRS.org.