MANRRS Announces Partnership with the Valent Group of Companies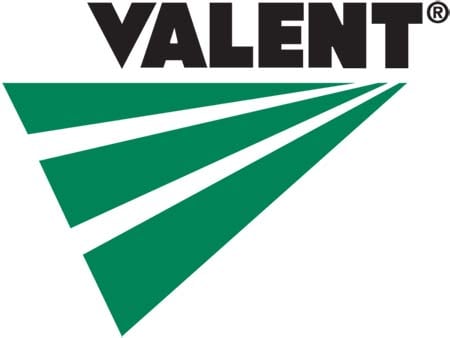 Valent will support MANRRS future programming with a $50,000 sponsorship for 2020-2021
ATLANTA, GA, July 10, 2020 —MANRRS is pleased to announce its newest partnership with the Valent Group of Companies. The partnership will assist MANRRS with continuing its mission of "promoting academic and professional advancement by empowering minorities in agriculture, natural resources, and related sciences." The organization has a rich legacy of providing diverse talent to the agriculture and natural resources industries as well as exposing minority youth to career pathways in food, agriculture, natural resources, and other STEM related disciplines. Valent will donate $50,000 to support the organization's important initiatives such as providing scholarships, internships and leadership development to our student members.

Valent is honored to partner with MANRRS in promoting the professional development of minorities in agriculture-related areas. This supports Valent's commitment to diversity and inclusion as we work to engage with student chapters and provide additional, hands-on opportunities for future industry leaders. This will be a key element in Valent's future success in helping growers meet the demand for sustainably grown crops."
-Andy Lee, President and CEO of the Valent Group Companies.
The Valent Group of Companies include Valent U.S.A., Valent BioSciences, Pace International, and Mycorrhizal Applications. With offices in the U.S. and around the world, the Valent Group is a global leader in the development and commercialization of both traditional chemical products and also biorational products that protect agricultural crops, enhance crop yields, improve postharvest quality, beautify the environment, reduce food waste and safeguard public health. For more information about Valent or their full product line, please visit valent.com.
As an organization, MANRRS strives to continue making long-lasting connections with companies such as Valent to support initiatives surrounding diversity, equity, and inclusion. MANRRS also promotes and implements initiatives which foster inclusion and the advancement of members of ethnic/cultural groups underrepresented in agricultural, natural resource sciences, and related fields; and stimulates interest in and provide exposure to Science, Technology, Engineering, Agriculture and Mathematical fields for youth from underserved communities.


Contacts:
Ebony Webber, Chief Operating Officer, MANRRS
Ebony.Webber@manrrs.org

Steve Tatum, Senior Manager Corporate Communications, Valent
Stephen.Tatum@valent.com